Corrections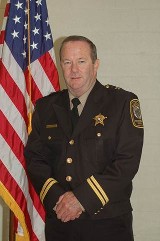 Captain Steven Shortell
Captain Steven Shortell operates the Rockingham Regional Jail and commands the Corrections Division. He supervises this function with the aid of four Shift Sergeants, a Booking Sergeant, and a Sergeant of Court Security and Prisoner Transportation.
Lieutenants David Lester and Jimmy Wimer assist Captain Shortell with his responsibilities.
After graduating high school, he spent four years serving in the Air Force. He has been working for the Sheriff's office for 19 years.
E-mail: sshortell@rockinghamcountyva.gov